This is a picture of a cat I found online yesterday that I think looks remarkably like my cat Jordan (the Pudge), except with long hair.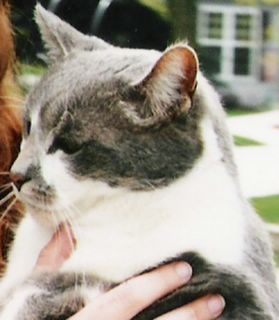 These pictures are actually of Jordan himself. I've been calling the Jordan look-alike the "Pudge Puff", but his real name is Calvin and he's available for adoption at
Happy Endings
, but he must be adopted along with his brother Hobbes..